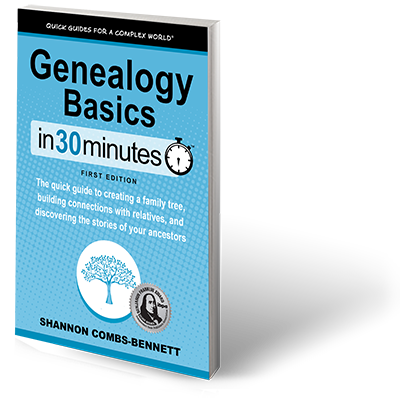 I am excited to announce that a project I have worked on for the past year is ready for release. My new book on
Genealogy Basics
from
In 30 Minutes
is available for pre-ordering as a paperback or kindle.
From the website:

Genealogy Basics In 30 Minutes is written in a friendly, easy-to-understand style that avoids complex jargon. There are lots of examples, case studies, and advice that can help would-be family historians quickly get up to speed.
In addition to listing best practices for conducting genealogical research, Genealogy Basics In 30 Minutes also warns readers about the many pitfalls of family research, from "brick wall" mysteries to time-wasting online searches
This is a very exciting time, and I hope you will check it out! Think ahead to those people you know who are just getting started. I know this book will be a great resource for beginner genealogists. So pick one up for them today!