Lewis and Clark Memorial
Today was silly day. If you saw me in the exhibit hall or even the hallways I was a, well, bundle of energy. All I can say is what you may have witnessed is my state right before I fall over and go boom. Yes, the lack of sleep and too much caffeine is catching up to me!
I am working at the
In-Depth Genealogist
booth for NGS. If you have never volunteered or had a booth at a conference you should consider it at some point. Yes, it is a ton of work. However it is also an amazing time. I have meet a wide variety of people, shared stories, made friends, been goofy and even had a few very serious conversations. Working a booth gives you great insight into who is attending the conference and why. If you are a people watcher there is nothing like it.
Then there is doing yoga behind the table, ask me about it, dare you.
Today I was lucky enough to attend 3 lectures. Elizabeth Shown Mills "The Problem Solver's Trifecta: GPS + FAN + DNA," Michael S. Ramage "Forensic Genealogy Meets the Genealogical Proof Standard," and Angie Bush "Using DNA as a Genealogical Record." Yes, I got my geek on for a few hours today.
Many of you know that I write, lecture and study DNA passionately. Which, of course, meant that I had to attend these lectures. While I knew the subjects I found the case studies interesting. It was a great way to show those who are not familiar with the subject how DNA and forensic techniques are relevant to the genealogy field. It would be great if more and more people became experts in these fields over the next few years. There is more than enough work to go around!
This evening I was happy to have no firm plans. I was able to walk along the Missouri River with my roommates and have an amazing dinner at a little dinner on Main Street in Historic Downtown St.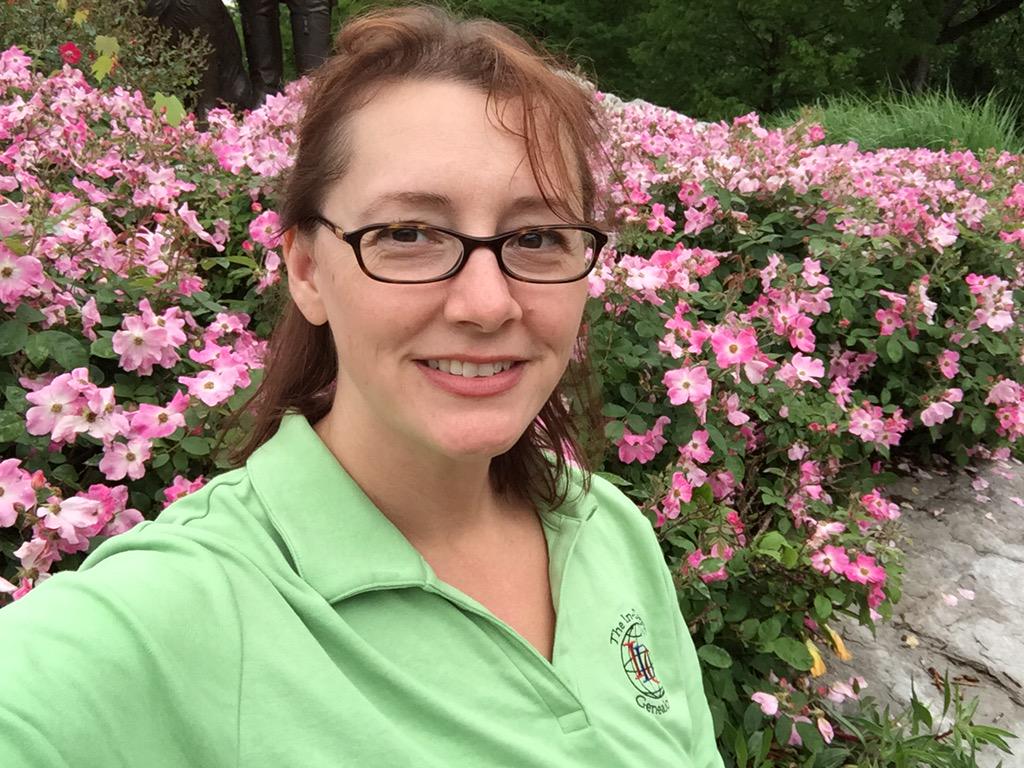 Charles. It threatened to rain several times but just having a bit of decompression time to read historical plaques and explore was fantastic.
Tomorrow is the last day of the conference. I am sad to see the end, but also happy to be heading home soon to the family. So, until tomorrow, I hope you have sweet dreams about ancestors to be discovered!